Tôt un matin de printemps dans la salle de bain
rustic chic, cottage chic, campagne chic, je ne sais plus

Early spring morning in the rustic-chic, cottage chic, shabby chic, country chic bathroom.
Traquer la lumière dans ce grenier de fermette où la salle d'eau a été aménagée
Les meubles repeints accentuent le côté cottage romantique et les différents blancs révèlent la douce aura rose des bougies dans les miroirs. Le ton frais que je recherchais allège le plancher de chêne et la charpente rustiques. Bye-bye matins trop sombrement authentiques (photographiés sur ⇒ ce post ⇐ l'année dernière) !
Ce diaporama nécessite JavaScript.
Tracking light in a farmhouse bathroom installed in the attic
Repainting furniture has accentuated the romantic cottage feel. Different whites reveal the pink aura of candles. The fresh 'white cottage' tone I was looking for is softening the rustic oak tree floor and beams. Bye-bye authentic but much too dark mornings (as pictured in ⇒ this post ⇐ last year)!
Ce diaporama nécessite JavaScript.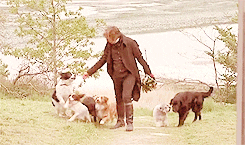 #candlelights #bathroomdecor #romanticbathroom #whitecottagecharm #uncottageenfrance #campagnechic #frenchinterior #frenchfarmhousestyle #frenchcountry #frenchliving #fixerupperstyle #shabbychicbathroom #frenchcountrycottage #allthingsfrench #frenchcottage #farmhousevignette #cottagevignette #chippypaint #frenchdecoration #fermette #countrychic #rustique #rusticdecor #decorustic #cottagedecor #maisondecampagne #campagnedecoration #countryhomemag #brocanteante