Tout homme a son lieu naturel ; ni l'orgueil, ni la valeur n'en fixent l'altitude : l'enfance décide. (We all have our natural place: neither pride nor worth makes its altitude: childhood decides.)
Jean-Paul SARTRE
14 Saint-Valentin (Valentine's Day)
On dit en Limousin que:
« Les loups sortent de leur terrier à la Chandeleur, mais y retournent pour six semaines si la journée est ensoleillée ».
In Limousin, there is an old saying:
'Wolves get out of their den on Candlemas day. If it is a sunny day, they return to it for another six weeks'.
Parc animalier des Monts de Guéret (Animal park in Guéret's hills)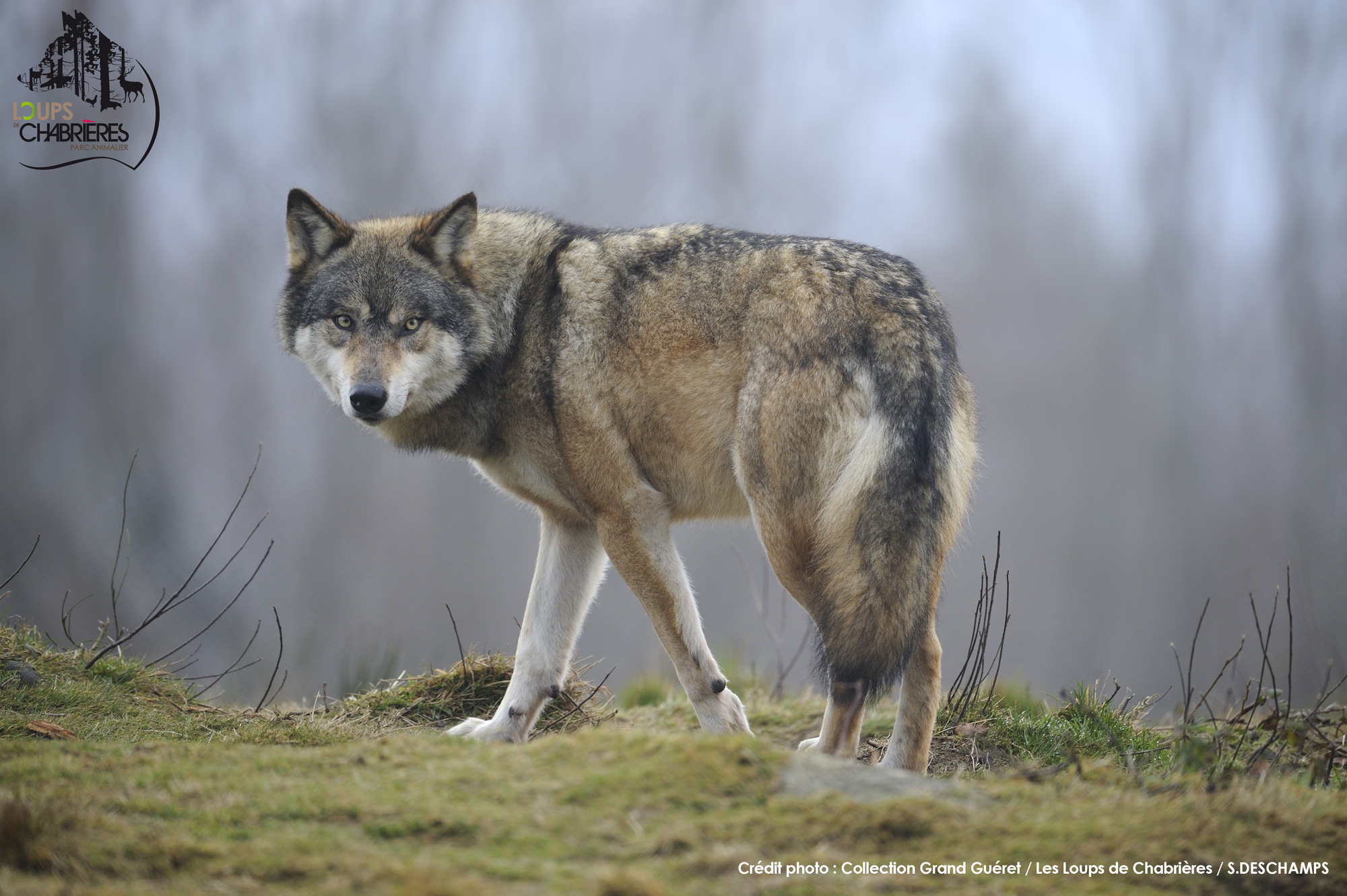 Les galettes des rois vont être servies jusqu'à fin janvier…   Et chaque fois que j'en vois une, j'ai un sourire en me souvenant de ce que racontait mon grand-père :  les étrennes n'étaient données aux enfants qu'à l'Epiphanie à son époque, pas à Noël.   Une seule chose n'avait pas changé, c'était le goût de cette galette dégoulinante de beurre, fourrée d'une crème écoeurante.   Je ne me hasarde pas à en faire, la frangipane n'est pas mon truc non plus, je lui préfère d'autres gâteaux pour l'occasion. Celle du boulanger a réservé deux surprises, elle était fourrée aux pommes et sa fève gothique.
Twelfth Night Kings' pies are going to be served in France until the end of January at home and work. Each time I see one of these 'galettes', I cannot help smiling when I remember what my grandfather used to tell us. Presents were not offered at Christmas, but on the Twelfth Night in his days. Only one thing remained the same: the flavour of these butter-soaked pies filled with an indescribable cream. I never venture to bake one, frangipane is not my cup of tea, and I would rather have other types of cakes for the occasion. This one from the baker brought two surprises: the unusual apple filling (the baker no doubt is also frangipane intolerant) and its gothic Fève.